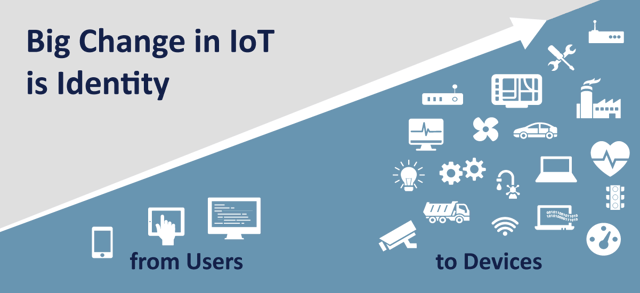 Solving security problems at scale
The IoT is driving a major change in how identity is authenticated. Identity has traditionally been centered on users, who once verified, are then able to access specific devices, applications and services. IoT applications introduce new "users" requiring trusted access for the devices themselves.
With the enormous and dynamic scale of the IoT where new devices are continually being provisioned, this process rapidly becomes unmanageable without automation. The IoT demands an approach to identification that starts with individual devices – authenticated automatically and dynamically, with no manual intervention required.